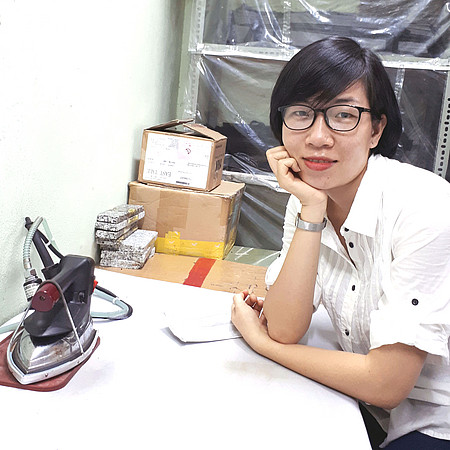 TRAN THI THUY TRANG
Production
Whatsapp: 0511 8978236
Ich reise gerne mit meiner Familie und mag es, für sie und Freunde zu kochen.
Trang has gone into maternity leave and can not respond to your message.
You can leave a personal comment below, os send a message or photo via WhatsApp. Your message will be translated and forwarded to our employee.